Cleaning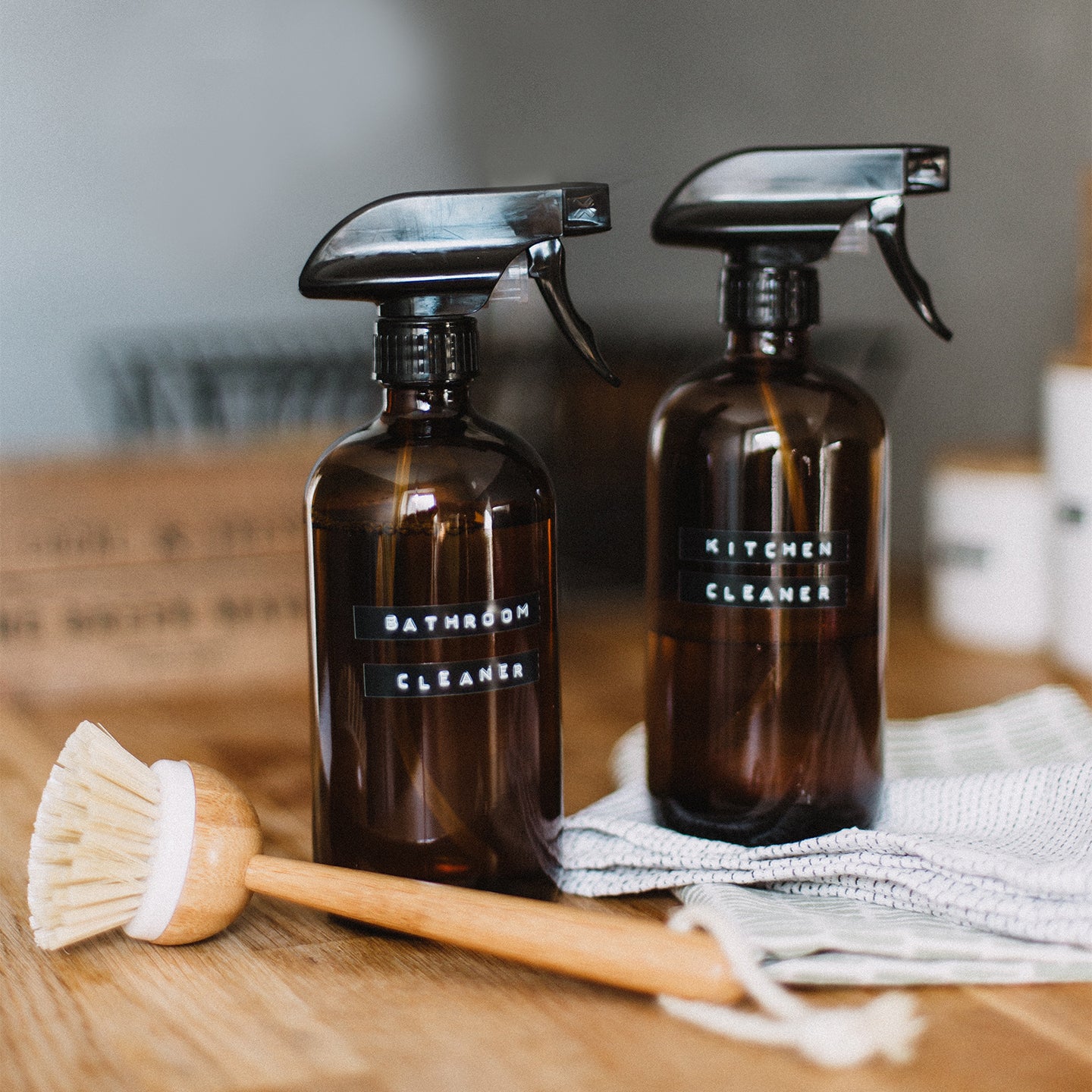 Myni

Made in Canada, Myni prioritizes sustainability in all aspects of its products. All products are plastic-free and made from renewable & natural materials. Suitable for the plant & good for you! 
Common Good

This Certified Leaping Bunny Organization is where we source our refill stations. After the box is empty we ship back the liner and it is used over and over again in a closed loop system. Common Good is made in the Untied States.
Ethical Global

Made fair trade in Sri Langa, Ethical Global creates hi-quality brushes that are made from sustainable vegetable fibers that are biodegradable.
MamaSuds

Package free cleaning made without toxic ingreadients. Mama Suds is made in the United States.
Skosh

Waste free cleaning with disolvable tabs. Without the water, shipping these products from wharehouse to store create less carbon emissions. Vegan Certified. Made in the Netherlands.
Zefiro

Founded by husband and wife team who have spent 9 years in China developing manufacturing relationships.

--

Here are a few quites from the founder Carley in her interview with Earth Hero.

"In China, there are four months of maternity leave given after you've had a baby. Oftentimes your salary includes a stipend for your birthday cake and the law tends to lean towards the employee more than the employer. If you have 5 days of vacation per year and are fired from your employment, you can receive up to 3x your remaining vacation days as compensation as well as 1 month's pay per year you worked at the company." - Carley Pulford

"As far as ensuring that workers have a safe working environment, the most important way to understand this is by visiting the factories and doing impromptu walk-throughs." - Carley Pulford
SWEDEdishcloths

Replace papertowls with FSC 30% wood pulp sourced from certified regrowth forests in Sweden and 30% coffon and manufacutred by the only company that manufactures authentid Swedish Dishcloth material in Europe.

Clothes are finished & printed in the United States.
Marley's Monsters

Reusable cleaning products made with sustainabiity in mind. Women owned, and manufactured in Eugene Oregon. With proper care Marley's Monsters' products will last many years, limiting your waste & being a great investment.
Meliora

Meliora is a certified B Corp, Made Safe Certified, Leap Bunny Certified, 1% For the Planet, and a Women Owned business.  Everything we make is certified by MADE SAFE


They are also certified Cruelty Free by Leaping Bunny. This is the highest standard for companies that are committed to using no animal testing.


Everything is made on the Wst Side of Chigcago from making soap to packaging the finish product.
MioEco

MioEco manufactures all products in a carbon neutral facility and uses GOTS-certified cotton to create their washable paper towels & sponges. 
Cleaner Cloths

Made in Sweden from 100% compostable fibers.
Kitchen
bambu®

bambu® is made exclusively by smaller, family-operated workshops who the founders have built a close, and lasting relationship with. In most cases they've been working with the same producers for over ten years and in one case, close to 20 years.

Environmental concerns are taken into account in all asspects of the supply chain. For example the amount of water used in production is filtered and reused. Bamboo waste from the production process is used to fuel the small machines used to make our products.
Bamboo Switch

Bamboo Switch is an Eco Lifestyle brand that encourages people to "make the switch" to a zero-waste life. Their products are thoughtfully designed for utility and beauty. THey believe that your eco journey starts small and grows and are not here to preach or shame but to educate and share.

Bamboo Switch partners with factories in China and Vietnam to produces highly sustainable bamboo products. They have a long term relationship with family run factory in China.

Their Vietnamese partner is a connection that they got to meet here in St. Paul, MN when he visited his family.

Both factories are family operated and hold up high ethical standards including fair wages.
Ten Thousand Villages

Ten Thousand Villages is a pioner of fair trade that works with cooperatives around the world. They are a part of the Fair Trade Federation, and the World Fair Trade Organization.
CoffeeSock

Coffee Sock is made from GOTS certified organic cotton and is dedicated to manufacturing in the United States and paying makers a faire & living wage.
Crystalia

Products from Crystalia are manufactured in Europe and follow the most stringent manufacturing practices, including very high standards of labor practices From the start to finish, all Crystalia products are produced, transported and sold ethically. 
de Buyer

de Buyer creates durable cookware handmade in in France for over 200 years.

Then in 2022, during an evaluation, de Buyer was recognized as Exemplary by AFNOR, the highest level of the CSR Label. 
EKOBO

Ekobo partners exlusivly with a factory near the chopstick factories aound Shanghai. Ekobo uses the waste from the chopstics and mixs it with resin and dry pigments. They ensuring no 3rd parties are involved to make sure all employees are paid a fair living wage, maintain regular working hours, observe holidays.
Croll & Denecke

Founded in 1897 Croll & Denecke focues on long term relationships with their suppliers and employees.

While they manufacure in various countries, I only stock products created in Germany. They use beech wood and sisal bristles in all brushes. Prioritizing plastic free shipping, Croll & Denecke definatly focus on thoughtfull business practices
Verve Culture

Verve Culture is a fair trade organization partnering with artisan in Morrocco and Italy.

At Evergreen you can find beautifully handcrafted recycled glass cups from Morocco.
Rosha Living Inc

Founded by an enterprising duo of Indian origin, Rosha Living Inc. manufactures and imports intricate home-décor and utility products. Handcrafted by adept Indian artisans, their products are made using authentic and sustainable resources.

With an experience of more than 10 years in the manufacturing of hard goods, they use age-old techniques along with contemporary methods to add a tinge of flamboyance and comfort to your homes.

They believe "the real sorcerers behind our exceptional designs are our artisans. Therefore, we directly work with our craftsmen with the mission to give back power to the real masters of design. "

 

The word 'Rosha' is derived from the Latin word 'ros' (meaning dew) and the Sanskrit word 'ha' (meaning the sun). Just how the morning dew denotes purity and brings a whiff of freshness every morning, our products create happier and livelier spaces for your everyday living.
Zip Top

All Zip Top containers (including the silicone) and packaging are proudly Made in the United States of America. 

Zip Top container's patented design is made with a one-piece construction that makes it extremely durable - microwave, dishwasher and freezer safe. Zip Top's 100% platinum silicone construction contains no BPA, lead, PVC or phthalates. Taking food storage to the next level, Zip Top containers are helping make the move to reusable a no-brainer.
Bee's Wrap

Bee's Wrap uses organic cotton, bees wax, plant oil, and tree resin to create its plastic-free food wrap. They are B-Certified and 1% For The Planet. 
Bathroom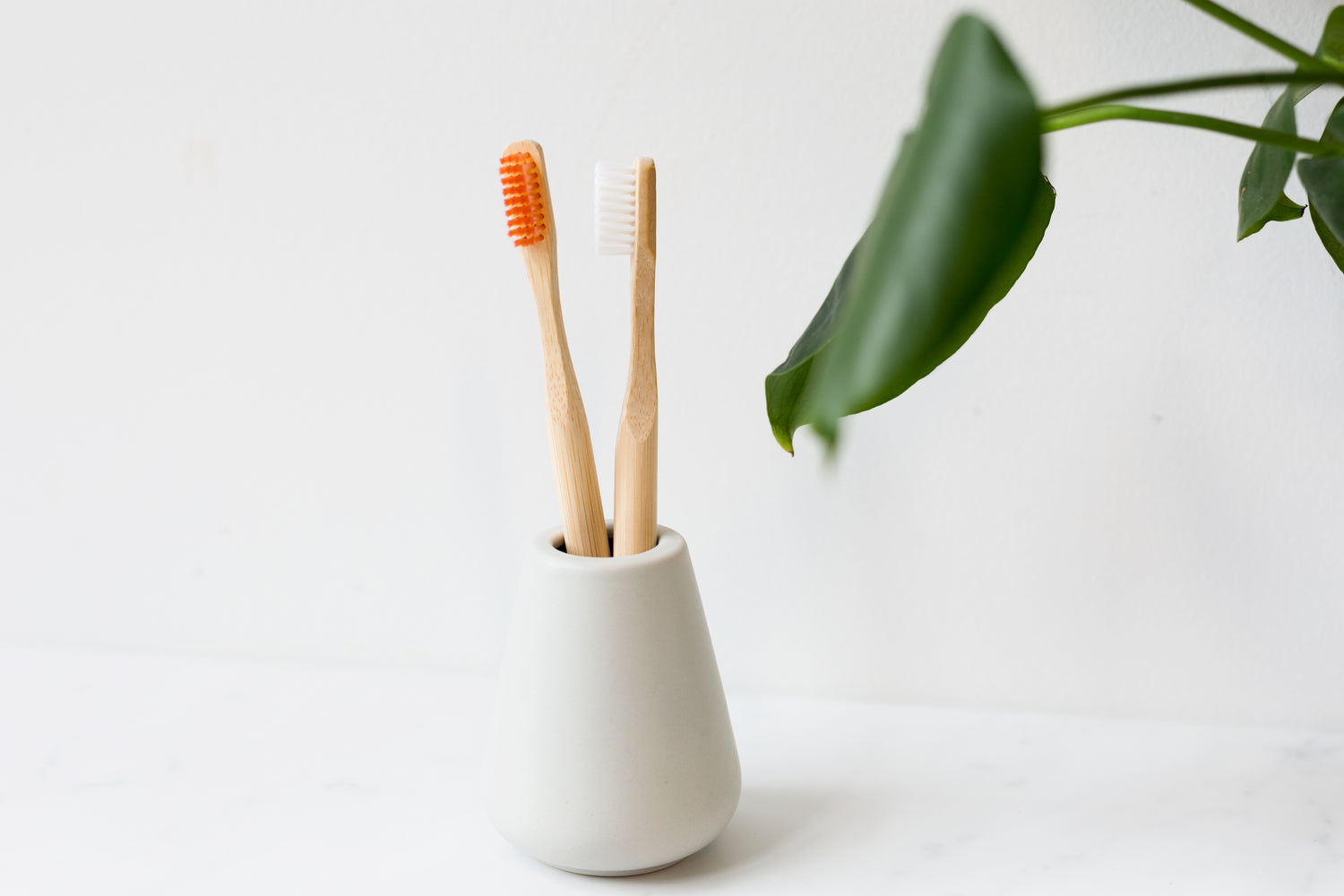 Who Gives a Crap

Who Gives a Crap is a Certified B Corp that makes sustaianble toilet paper!

They responsibly source in China and make all products from recycled materials, bamboo fiber, or sugarcane waste
Stoney River Soaps

Stony River Soaps are handcrafted in Wiscoonsin.

"Handmade soap is a cleanser made with simple ingredients that are good for your skin. In the handcrafted soap making process, oils and fats are combined with lye to produce soap and glycerin.
Once the process of saponification is complete, the lye and oil molecules have combined and chemically changed into soap and glycerin. There is NO LYE remaining in the final bar of soap. Saponification is the chemical reaction created by combining these oils or fats with lye and water."
Cedar & Stone Garden

Handmade minimalist designs crafted from concrete in Michigan.
HiBar

Specifically formulated shampoo bars & conditioners made from "good for you" ingredients. Crafted in St. Paul, MN.  
Makeup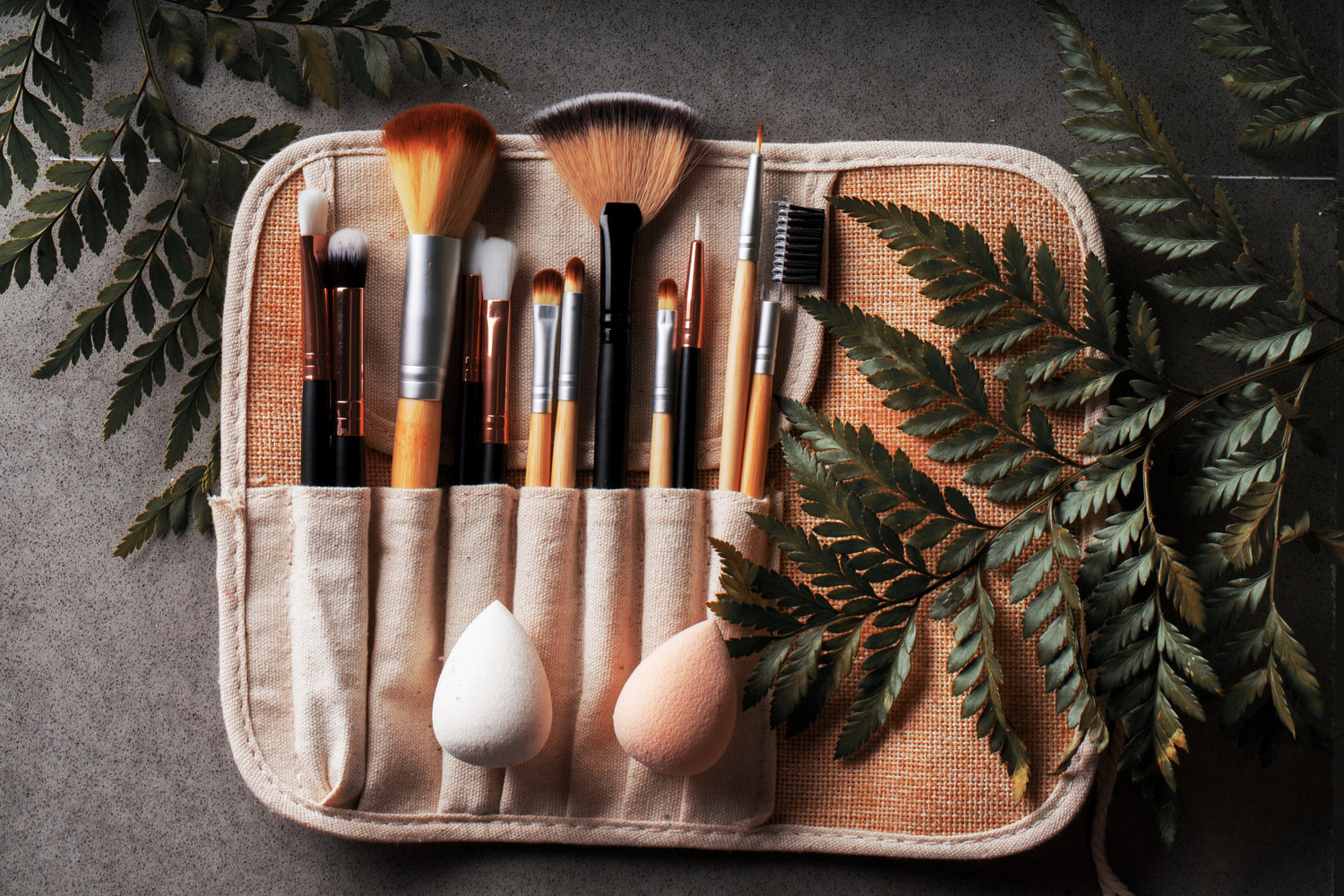 Zerra & Co

Make up that is plastic free, made in the U.S. with only incredents that are good for you!
Flawless

100% vegan, cruelty free and zero waste beauty company. Made in the UK.
Gifts & Decor
Women of the Cloud Forest
Neighborly Paper

Paper note cards designed & printed in Atlanta.
The Little Market

Decor & kitchen goods handcrafted by fair trade artisans around the world.
The Black Out Co.

These soy candles are handcrafted in texas. Made with wood wicks, and hand-poured cement containers. Refills available.
Sarah Skapa

Soy candles that are handcrafted in St. Paul. Made with only good ingredients that will leave your home smelling amazing without the headaches of other candles. Reuse the sealable glass jars over and over again.
Pets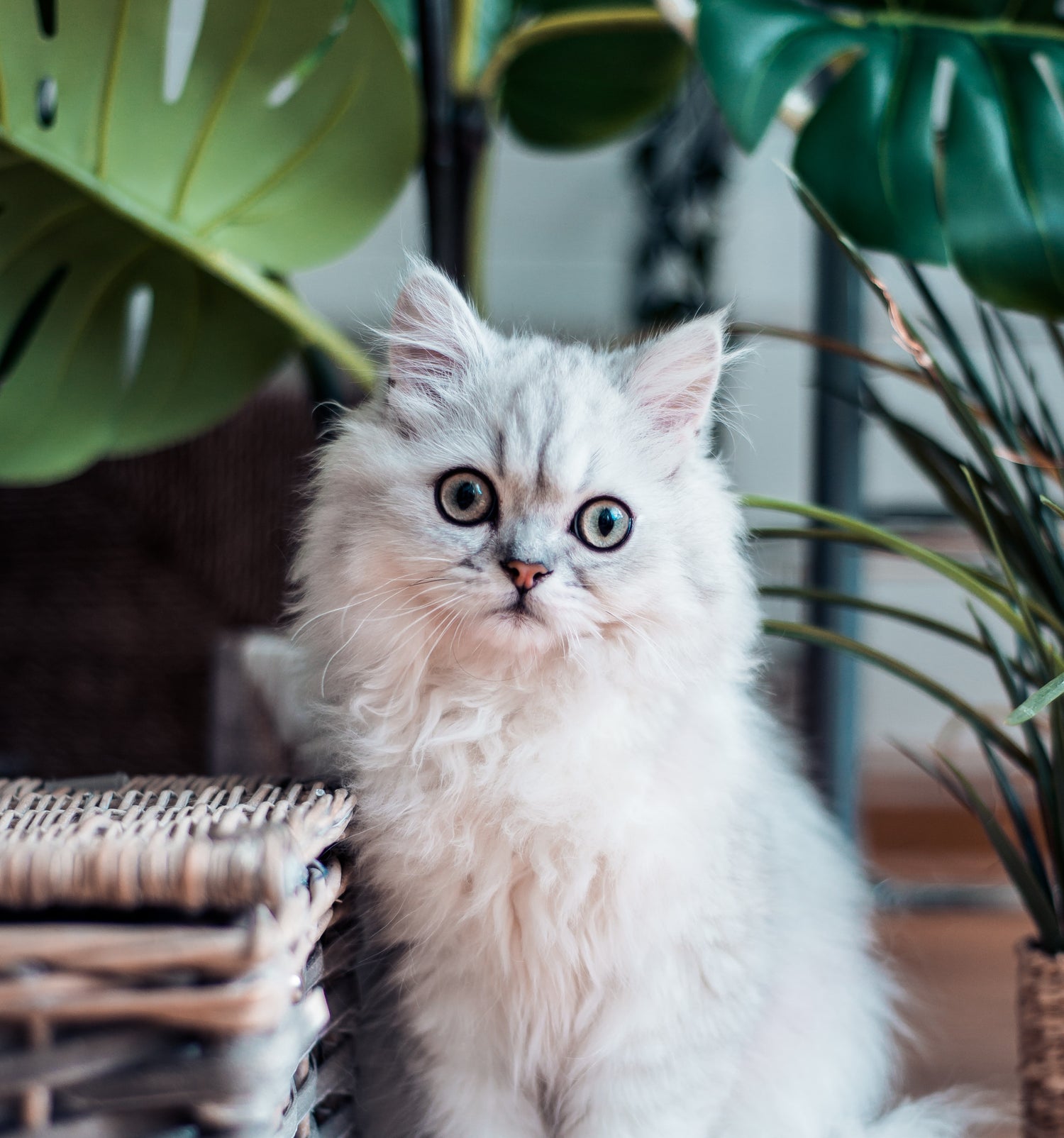 Dharma Dog Karma Cat

Made fair trade in nepal from wool. Toys for both cat's and dogs are amazing for thier teeth!
Shop Sustainability Made Simple