Why Swap? Swedish Dish Towels.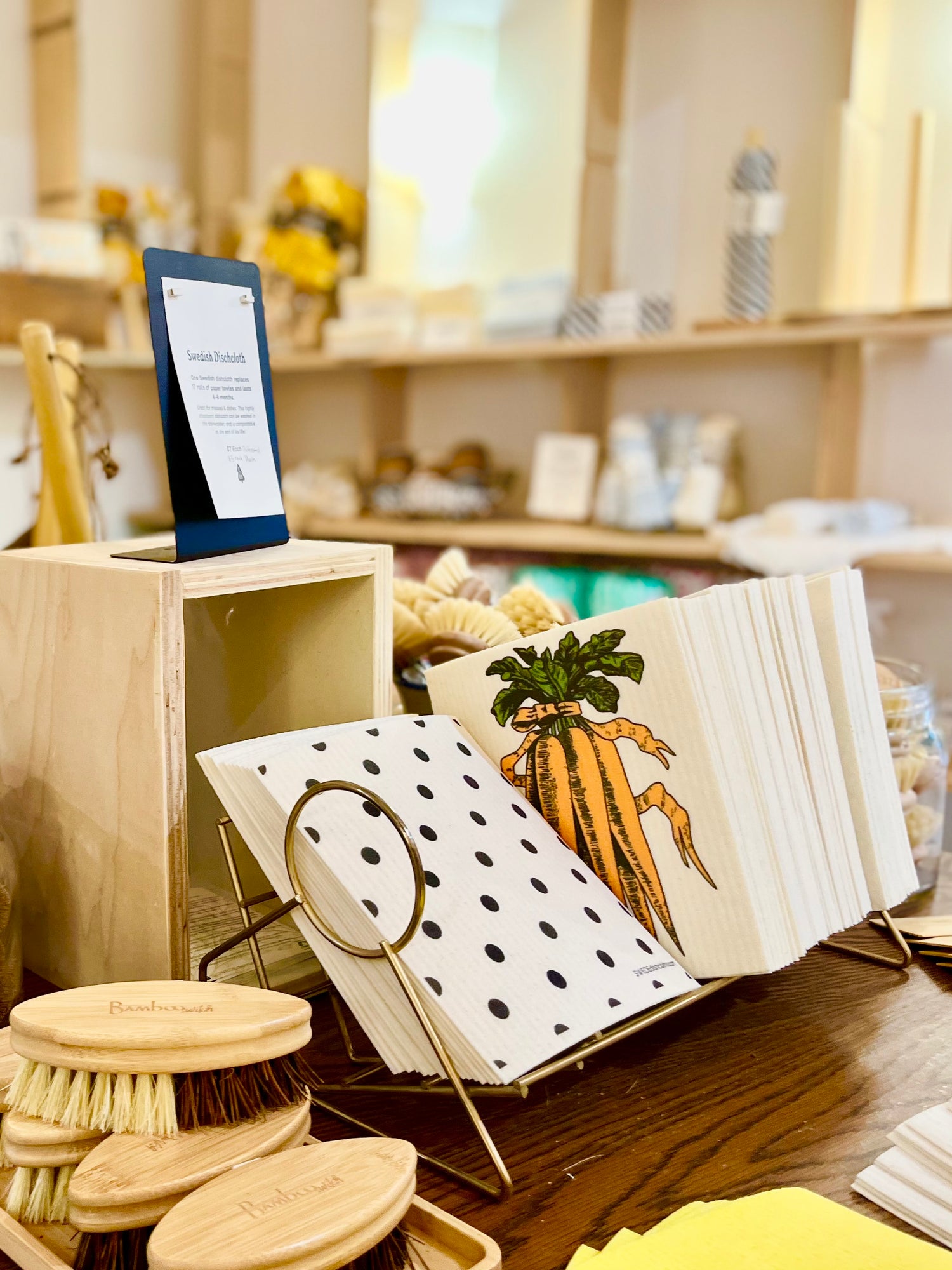 What's commonly used?

Paper Towels or plastic sponges

Why those are not sustainable?

While paper towels can be composted, they are water and energy-intensive to make. It takes 2.5 gallons of water to make a single roll of paper towels. (This is the same amount of water it takes to make a Swedish Dish Towel that lasts up to 9 months!)

Plastic sponges are amazing at growing bacteria, and it's recommended to replace them frequently, and because these are plastic when you replace them, they need to be thrown in the trash.
What's a sustainable alternative?

Swedish Dish Towels

Swedish Dishcloths are highly absorbent reusable towels are made from wood pulp and organic cotton. The wood pulp gives them their naturally antibacterial properties!
Why You'll LOVE Swedish Dish Towels!

They are naturally antibacterial
You can reuse them up to 9 months. 
They can be sanitized/washed and reused.
They come in fun patterns and colors, this way if you want to use different towels for different purposes, it is easy to tell them apart and you can have one color/pattern for each separate use. 
They are ridiculously absorbent, making them wonderful for cleaning up big messes.
Cleaning and Disposal

To sanitize/wash in the handwash with mild detergent, or wash in the dishwasher, washing machine (air dry), or microwave!

Swedish Dishcloths can be composted at the end of their lives.